I make the future tangible.
Uncertainty arises from ignorance about the future. My impulses and inspirations fascinate my audience and give them security at the same time. I motivate people to critically and passionately shape the future, especially the younger generations and their topics climate, job market, mobility and health are close to my heart.
Keynote Speaker
My keynotes live from entertaining punch lines to scientifically based insights. Learn about the latest trends and get to know the most important methods to better deal with velocity, uncertainty, complexity and ambiguity (VUCA). You personally and your organization will benefit equally and in the long term.
Learn more
Author contribution
Do you need an independent, scientifically based expert article about the future of your industry or a specific trend such as block chain, artificial intelligence, new work or corona? Foreword, blog, chapter or magazine article: I write – well-founded and understandable.
Learn more
Foresight Consulting
Successful strategies require that an organization knows what it expects. Futures research can help: In the form of foresight processes I support you in environmental analysis, the identification of probable scenarios and targeted research of important trends.
Learn more
Catching up with the future
I am fascinated by the future! In our increasingly globalized and digitized world, approaches from individual disciplines such as economics or political science provide less and less satisfactory answers. As an academic futurologist, I keep track of the progress made in all important disciplines and recognize systemic changes early on. In contrast to trend research, I do not just look at current trends and hypes that are already effective; I derive these topics from social science, economic and human biology models before they make it into the media.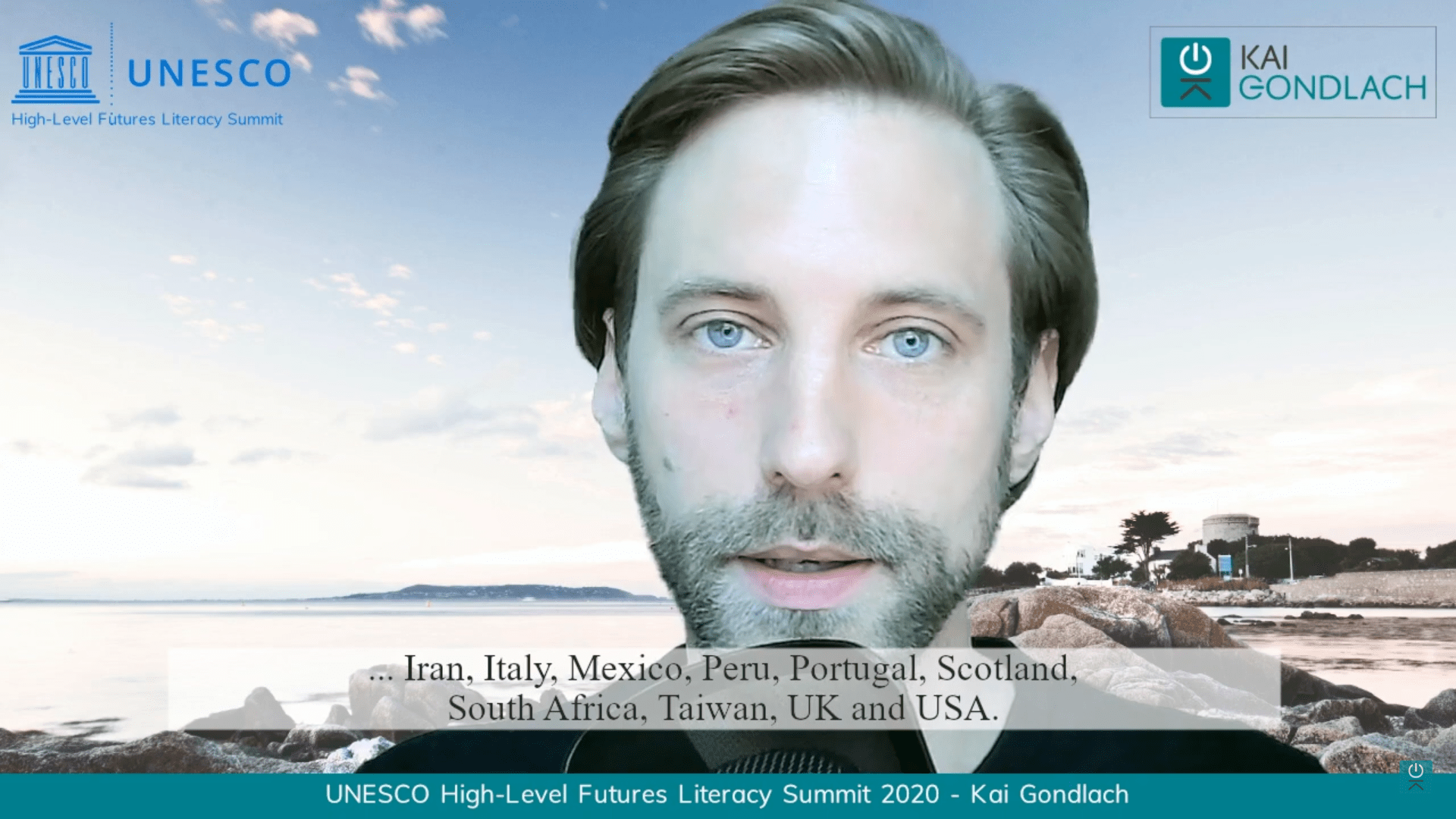 VIDEO: Futures Literacy @ UNESCO Summit
I gave a talk for the UNESCO High-Level Expert Summit on Futures Literacy. After looking at available study programs for higher education Futures Science programs, I conclude the results in this short video.
Watch now